Instructor & Founders of Systema

Instructor Systema Belgium

Koen Vandersteene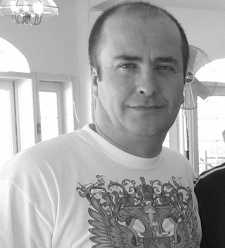 Founder and Senior Instructor of Systema Belgium.
Over 20 years of martial arts experience and State Certified martial art instructor (BLOSO). 3rd degree black belt ju-jitsu.
Teaching since 1990. Personally trained by Vladimir Vasiliev since 2004 and fully certified in Toronto HQ as an Systema Instructor.
Actively training with all top Systema instructors and friends like Vladimir Vasiliev, Konstantin Komarov, Sonny Puzikas, Maxim Franz,
Emmanuel Manolakakis, Adam and Brendon Zettler.

"A highly experienced and dedicated Systema Instructor, Mr. Koen Vandersteene participates in serious training at Systema HQ School in Toronto on regular basis. His movements and understanding of Systema are excellent.
Training with Koen will provide students with self defence competence and personal growth. A caring and energetic instructor with outstanding teaching abilities. I recommend him very highly."
Vladimir Vasiliev
, Systema Headquarters Director and Head Instructor
"It is said that you can judge the guide by traits displayed by his students. If so- Koen's students I had pleasure training with are sure indicators of great teacher. Koen has become one of the top Systema guides in Western Europe, and his classes and seminars offer a lot for anyone- regardless of experience and skill level. Dont miss this opportunity- great instructor"
Sonny Puzikas